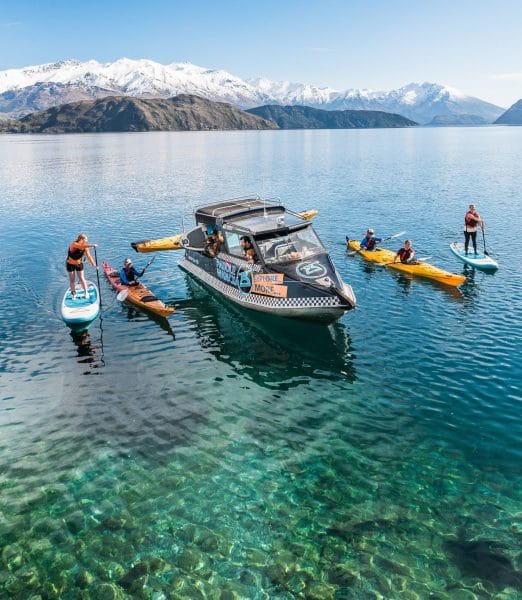 • 1-hour rental & 2 hours on Ruby Island
• 10-minute boat ride back to town
• $99/adult & $85/child
BOOK NOW
Read More
Enjoy Lake Wanaka in Style
Paddle Wānaka can cater to all levels, ages, and abilities making their kayak or paddleboarding trips a fantastic family-friendly activity. We offer a full range of courses that we can tailor to suit at our Paddle School.
Paddle Wānaka also provides Island Shuttles, Group Programmes for schools, Instruction and Tailor-made Trips. There is something for everyone to enjoy!
We are proud of our high safety standards and service levels that we install in all of our activities. We hold all required licenses and permits to operate in the regions that we explore.