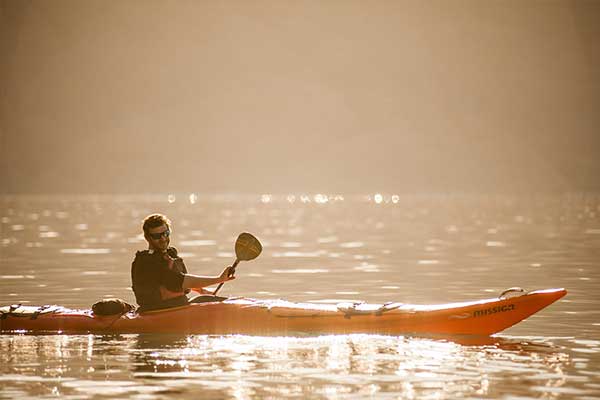 Chris – The Boss & Skipper
Born in the jungle suburbs of Nelson, moved to the southern lakes after his passion for the great outdoors, loves to walk on the beach telling stories of the past and dreams of the future. Chris has worked in adventure tourism from the day he left school, travelling the world as a skydiving instructor and kayak guide. He's one extremely enthusiastic guide who will engage you with curious tales & capture your attention with his infectious energy. You'll find him on the lake, the river, the beach and anywhere that sells good coffee.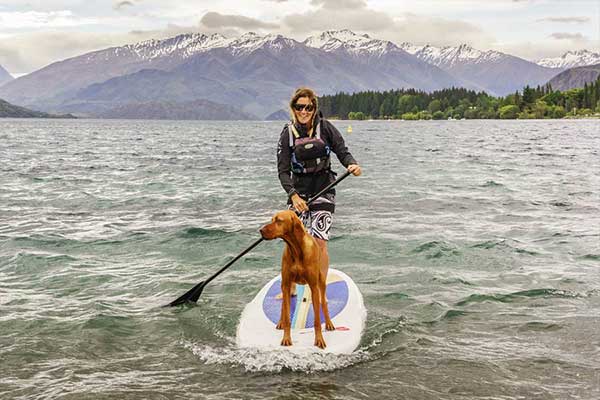 This NZ farm girl, bought up on one of Central Otago's most remote high country farms is no stranger to the outdoors. These roots have helped keep adventure in Bex's blood, hiking and climbing in the Himalayas, kite surfing the islands of Greece, sea kayaking the fjords of Norway, surfing the beaches of Australia and snowboarding in the heart of the Southern Alps. You will find Bex (and her faithful Hungarian Viszla 'Mahi') at home frantically keeping up with the homemade brownie supplies and three ginger ninjas.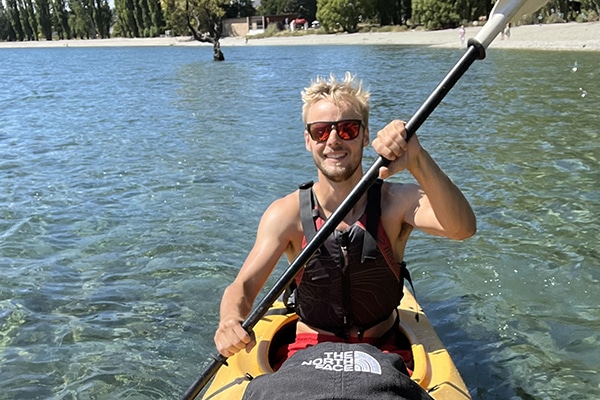 Meet Carn, a passionate outdoor enthusiast with years of experience in outdoor education working in America, England and New Zealand. Originally from the south of England, Carn made the move to Wānaka to pursue his love of adventure and hasn't looked back since. With his infectious energy and enthusiasm, Carn is always seeking out his next adrenaline fix. With years of experience rock climbing all over the world and competing at a national level in the UK, he is equally at home on the water, exploring the rocks or enjoying the stunning natural beauty of central Otago. When you visit us at Paddle Wānaka, you can be certain that Carn's passion for the great outdoors will inspire you to get on the water and explore the beautiful Lake Wānaka.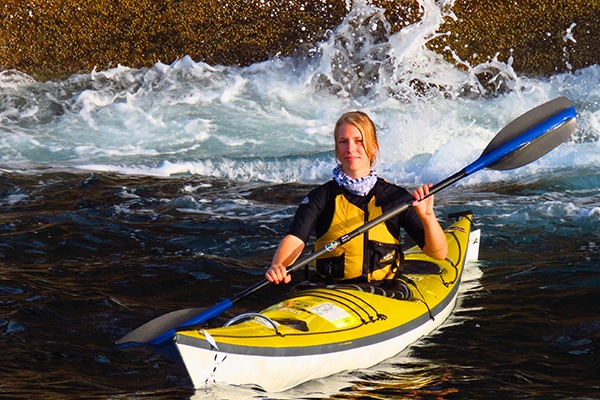 Holly spent her childhood running wild around the coast of Cornwall, the forests of the French Alps and the mountains of Bulgaria. With a love of adventure and a restless spirit driving her, she graduated early from her Outdoor Adventure Extended Diploma and began her training as an outdoor instructor. Over her career, Holly has guided in five countries and is always dreaming up more locations to explore. She loves learning everything she can about her surroundings and enjoys sharing that knowledge with others. In early 2020, Holly had a rest day in Wānaka on her hike of Te Araroa. Two years later, she calls this place her home. On her days off she can be found on or in the water, hauling herself up a mountainside or sprawled out in a patch of sunshine with a book.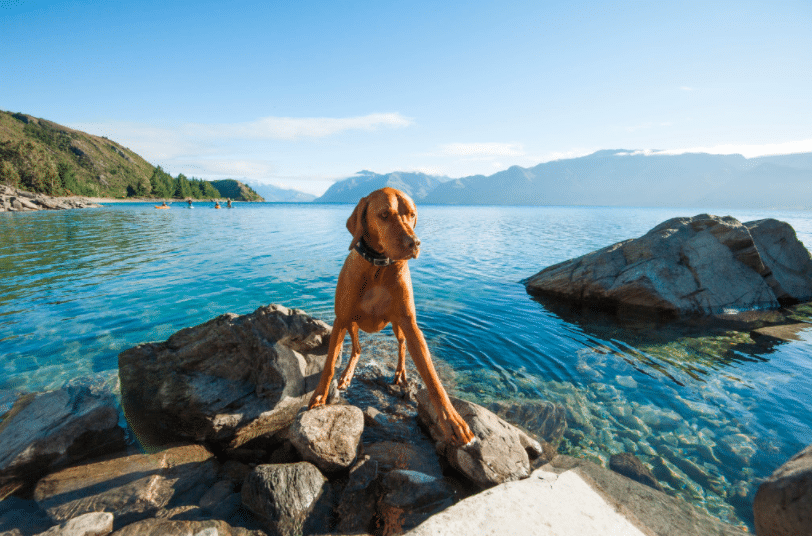 Mahi – Enthusiastic support member. Of Hungarian decent, he managed to settle into the Wanaka lifestyle with ease. He is lively, gentle mannered, hugely affectionate & has a wagging tail that could slice the top off a pineapple! You will find him on a Stand Up Paddle Board or closely attached to Bex.